Vanishing Viper 2019: A European Perspective on Adder Conservation
Saturday, 08 Jun 2019 09:30 – Sunday, 09 Jun 2019 13:00

Location:

Brambell, Bangor University, Deiniol Road, Bangor, Wales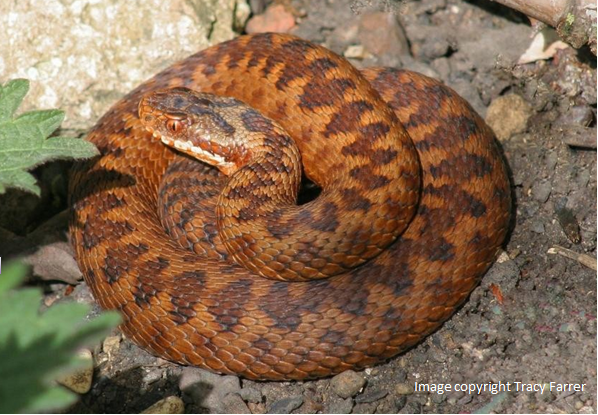 Amphibian and Reptile Groups of UK (ARG UK) and Bangor University Herpetological Society, working in partnership with Amphibian and Reptile Conservation (ARC), are proud to announce a third national adder meeting, "Vanishing Viper 2019: A European Perspective". Following on from our successful meeting in 2016 which identified priorities for adder conservation, this meeting aims to identify a practical road map to take us forward. The meeting will address all aspects of adder conservation including
Adder conservation priorities - delegate feedback from The Vanishing Viper 2016
Insights from survey and research around the UK
What can we learn from our neighbours? Adder conservation in Northern Europe - case studies from France, Belgium and the Netherlands.
Managing landscapes sympathetically for adders: opportunities and challenges for land managers
Public interactions with adders – novel approaches to engaging communities
Good press for adders: managing the adder-bite media storm
Developing an integrated approach to volunteer survey and monitoring effort, to drive conservation outcomes
The way forward for adder conservation - developing a practical road map
We will be hearing from a range of adder specialists including: Nigel Hand (HART), Wolfgang Wuster (University of Bangor), Jim Foster (ARC), Steve Langham (SARG), Richard Griffiths (DICE), Chris Cathrine (Caledonian Conservation), Gaetan Rey (Conservatoire d'espaces naturels du Nord - Pas-de-Calais), Dirk Bauwens & Katja Claus (University of Antwerp), RAVON, The Netherlands, Ewan Chapman(National Trust), Geraint Jones (Pembrokeshire Coast National Park), Sarah Ball (IoZ), Sam Langdon (ARG UK) and Rob Booth (NWWT). We will also be joined by representatives from some of the UK statutory agencies: Liz Howe (Natural Resources Wales), Paul Edgar (Natural England) and Rob Raynor (Scottish Natural Heritage).
As well as the main meeting, there will be an opportunity to join us on Saturday night in Bangor for a Chinese Meal, the perfect place to network and socialise further. So don't forget to get your ticket for that as well. There will also be an opportunity for a field trip immediately after the meeting on Sunday afternoon, to some of the local North Wales Wildlife Trust sites. This will give us a chance to see and discuss practical adder conservation management. We will be having a poster session throughout the conference to further showcase adder research and survey findings. If you would like to present your work please do contact us on This email address is being protected from spambots. You need JavaScript enabled to view it..
(Adder image copyright Tracy Farrer)
Our meeting is generously supported by:

!